Welcome to Tamika Scott's Southern Fuse!
Guaranteed to put the taste of the south, in your mouth! Each Fuse is blended with high quality spices for you to create delicious culinary delights in your very own kitchen. Tamika Scott's Southern Fuse was carefully designed by using only the best herbs! We use a small amount of Pink Himalayan Salt from the Himalayan Mountains, which yields less sodium than regular table salt. Turmeric is another star ingredient, which helps improve memory, helps to control your blood sugar, and reduces the risk of heart disease. There's No Compromising your health or the flavor of your food with our Gluten-Free, No Preservatives, Vegan Friendly Southern Fuse! Get ready to wow your friends and wake up the flavors of your dish! You can't lose with whatever Fuse you choose!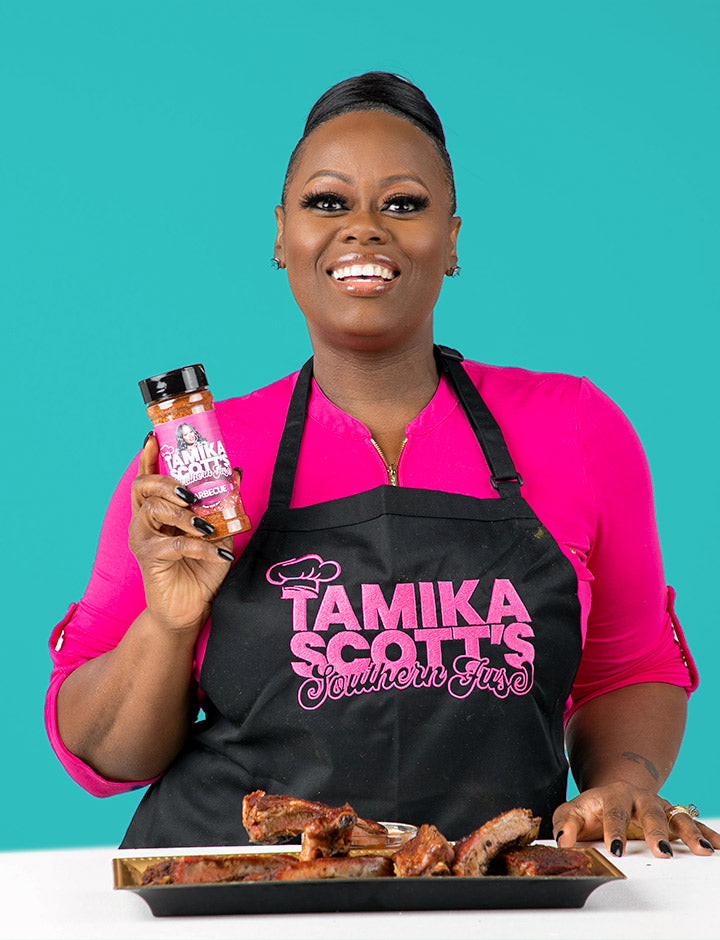 Excellent quality and taste.
We aim to provide customers with supreme Southern Fuse taste and impressive quality service.
Discover
COMBO PACKS
Cajun Chicken Tacos (Or Salad) with Mango Salsa and Avocado Sauce
INGREDIENTS Cajun Chicken:  3 pounds boneless, skinless chicken breasts or thighs  3 tablespoons of Tamika Sco...…
Read More